UPDATED JULY 7, 2023
We are no longer operating out of Mess Hall (703 Edgewood St NE). We moved to 3210 Grace St NW (Georgetown). Location is inside a little food hall next to Bake Shop, South Block, and Green Almond Pantry.
Please check our Instagram (@amaamidc) or give us a text / call if you are unsure about where to pick up.
How To Order:
You will be able to order here.
Our schedule varies as Zach and Amy are the only workers behind the scenes.
Please check on Instagram for Schedule.
Door Dash
They will travel within a 5 mile radius. But keep in mind, even though you are 3 mi away, they may not take on your route due to duration/uneven topology (too many stop lights, parks, bridges, etc). Sometimes delivery unavailability is a glitch- try again the next day. Keep in mind, this third party system is out of our control should something unfortunate happen to your order during transportation :(
FOOD SAFETY DISCLAIMER ON ALL CHIRASHI ORDERS:
Please be aware that the consumption of undercooked or raw food could potentially affect your health. The customers that consume foods thus prepared at our establishment assume any and all liability for potential health hazards.
-
-
-
-
How To Pick Up at Mess Hall:
703 Edgewood St NE
1. Street Parking available sitting between DC prep school and Mess Hall a red brick building . On the right of S&G Seafood, go down hill and make the first right.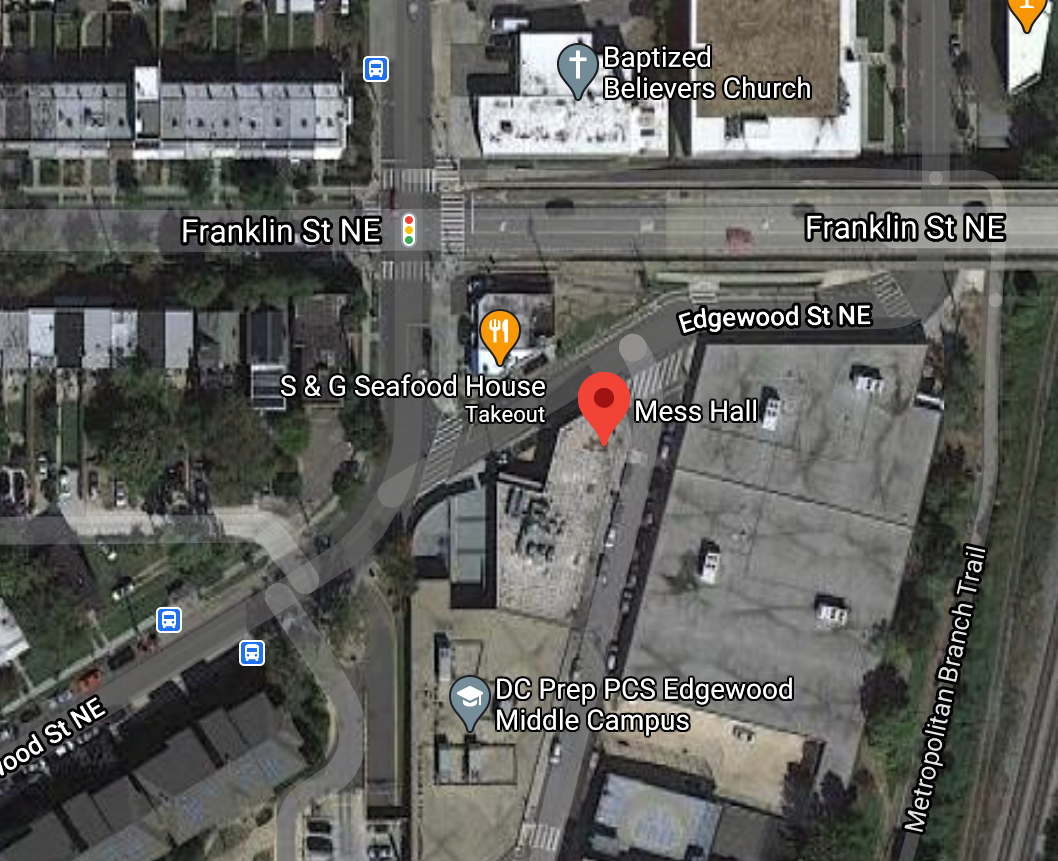 2. Pick up is at one of the two sliding "Drive - Thru" windows.
3. We work with time/climate sensitive ingredients, we plate as soon as you arrive or let us know you are on the way. Thank you for understanding!
--------------------------------------------------------------------------------------------------------
Please refer to our Instagram Story @amaamidc for live updates on any changes/delays.